In Milan, it was clear that the display cabinet was making a comeback. Interpreted in a modern way and no longer to display treasures. It's more about staging everyday life: plates or glasses become design elements. However, if you choose this new transparency, you should know: From now on, it needs to be kept tidy behind the door!
Hiding things in the cabinet is a thing of the past; today everything is on display. Partly in open shelves or glass cabinets; partly behind see-through fronts. "We will see such semi-transparent 'façades' even more often," believes Harald Klüh, "because they offer protection against dust and dirt - but nevertheless allow us to look inside." From perforated sheet to curtains, slats to ribbed glass - the variants exhibited all had the same goal, namely to use opaque-effect panels that you can see through instead of opaque fronts. Harald Klüh describes this as a "veiled openness that makes people curious and that puts the contents of the cabinet visibly on show in a new way."
---
Open and yet somehow closed. Semi-transparency provides protection against dirt, without closing off completely. This invigorates and makes small rooms look bigger.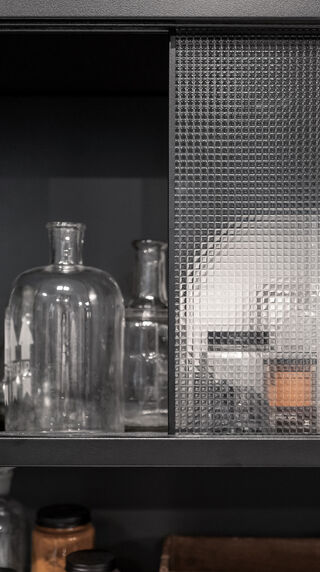 ---
---
---
---
When the 'wrapping' artists Christo and Jeanne-Claude were once asked what effect they would expect from the temporary covering of the Arc de Triomphe, they replied:
"You'll see it better if you can't see it any more."
The same intention may have led to the contents of the cabinet being covered up. The covering up makes the contents more interesting and visible.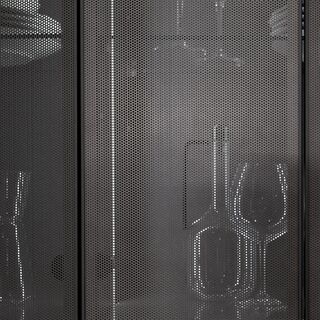 ---
---
In a walk-in wardrobe, the furniture moves into the background. Here, the content determines the appearance. Can that be expected in the kitchen too?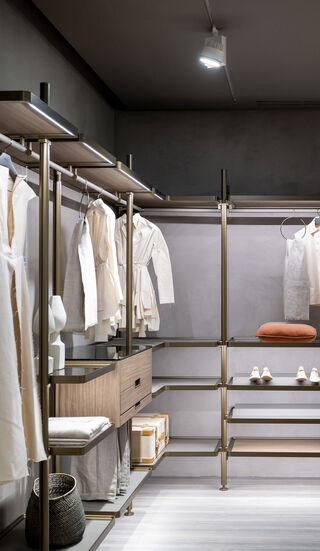 Milan Design Week 2022

Trend Monitor.