---
---
Breathing in the flair of a design metropolis, strolling through the exhibitions in the city centre or the exhibition halls in Rho, meeting people, feeling creative energy and meeting the best furniture manufacturers in the world - all this is what makes Milan Design Week. And this year is no exception.
For GRASS, Milan 2022 was a special edition. Never before have 15 companies exhibited one of our new products. In total, there were more than 50 brands exhibiting kitchens, bathroom or living furniture moved by GRASS. "In Milan, it became clear that the importance of functional components has changed," says Harald Klüh, "today, differentiation is also provided by what you don't see at first glance". 'Inside makes the difference' was the motto of the hour. We were able to make a decisive contribution to this with our movement systems. Especially with the just 8 mm narrow, fully recyclable Vionaro V8 design drawer.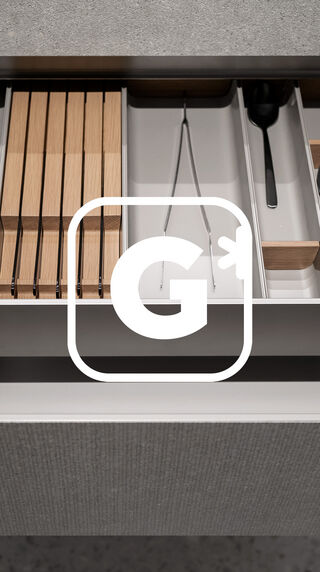 ---
---
---
---
That the inner workings can make the difference was clearly felt in Milan. "Our movement systems are no longer just functional parts," explains Harald Klüh. "Anyone who invests in a kitchen wants the outside and the inside to correspond. Not just visually." In addition to aesthetics, variety and function, another issue is becoming increasingly important: sustainability.
Our Vionaro V8 Slim Drawer System therefore hits the nail right on the head, as the V8 drawer sides, which are up to 250 millimetres high, are made of a single piece of steel. This one-piece solid metal concept is essential in making the monolithic, clear design language possible, in delivering maximum robustness and durability and in guaranteeing a recycling rate of almost 100 %.
---
GRASS is everything. Except ordinary. For us, excellent motion design means developing outstanding product solutions that inspire the best furniture designers in the world to come up with new, creative designs. "This can only be achieved with technology that touches the senses," says Harald Klüh, "and we are overwhelmed by the positive response we received in Milan. It seems that we have taken a first step toward the emotionalisation of technology".
Anyone who walked through the halls of the Salone del Mobile or the exhibitions in the Brera design quarter this year were able to see that 'Moved by GRASS' could be found in many places. Here Nova Pro Scala, the double-walled drawer system with the highest reputation, there Vionaro, the older brother of Vionaro V8, and in the wall cabinet Kinvaro T-Slim, the unique turn-flap system. "We have the right solutions for the trends of the time," adds Harald Klüh, "movement systems that are just as much at home in the minimalist environment as they are in the maximalist one, which fit perfectly into the playful diversity age and which add value to every piece of furniture."
---
---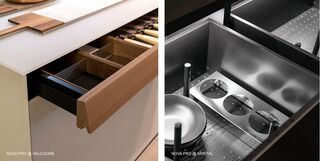 ---
GRASS also awakened the furniture from the most famous kitchen and furniture brands this year.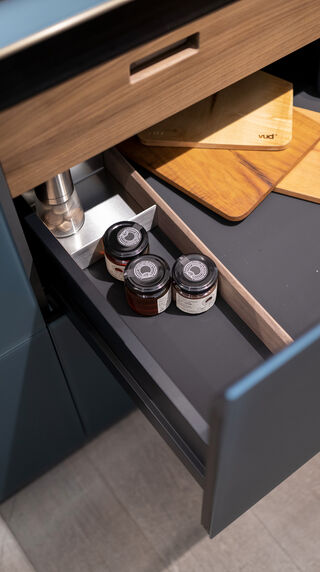 Milan Design Week 2022

Trend Monitor.